The Challenge:
Making a small accountancy practice (Lee Coombes Accountancy) serving local clients stand out amongst the competition.
The Background: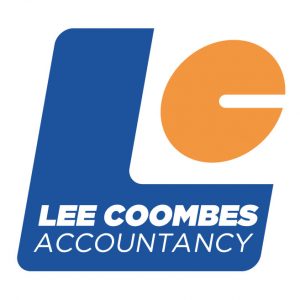 It started with an enquiry to Get Seen Now to make an existing Thomson Local website to be made easier to manage. It turned out it was more cost-effective and preferable to design a new modern website from scratch.
In the process of getting to know Lee, it became apparent that irrespective of how small a business may be, every one of them has unique selling points that can be made into a story. Lee provides no jargon, affordable and flexible services to other small businesses like his. Unlike some accountancy firms, he goes the extra mile for his clients out of hours, working around their needs.
We needed to portray Lee as personable expert who can explain complex tax and accounting matters to other small businesses in a straightforward way..
Our Fix:
We need to be mindful of the modest budget. We started by sourcing and digitally manipulating images of cross-selection small business owners and by writing copy that would appeal to Lee's ideal client base.
The very first impression of the website immediately drives the intended message home; I'm a no-jargon accountant and my clients are not just a 9 to 5 job for me. The website is delivered in bright and engaging colours, mimicking the logo (bright blues and organge) and yet the images are in black and white, subliminally conveying that at the end of the day that accountancy is a conservative profession.
The site is easy to navigate and has elements of light humour, to further convey Lee as an approachable and engaging professional. We also undertook search engine optimisation work so that Lee's website would appear on the first page of Google in his area, which did within three weeks of launch.
In addition, we created a one minute 40 seconds video card incorporating both the website images and footage to be used as a video introduction to his services on  the website, networking events, social media and conferences/ exhibitions. The video mimics the values and aesthetic of the website but is in full colour and contains animations of his logo.
Get Seen Now Services Used:
What They Said:
We recently used Get Seen Now to design and build our new website. We were very impressed with each stage of the process from initial consultation to discuss our requirements with Anastasia to the completion of our website.

Anastasia had some great ideas which we had not considered which were then included in our website. We were consulted at each stage and any changes we were required were made with speed and accuracy.

The knowledge Anastasia displayed regarding design and content was far better than any other party we have used for previous website designs. We would not hesitate to recommend Get Seen Now to our clients, other businesses and accountancy practices.
Would You Like To Be Next?
Call 0800 230 0599 or e-mail [email protected] to discuss how we can help you.
Are You An Accountant? Are You An ICPA Member?
If you're an accountant and an ICPA member, you are eligible to a special discount for these services; find out more by clicking here.